Focus on the goal
We do not let the challenges affect us
Take a step back
We put our actions into perspective, and we anticipate the consequences
Building victory, together
More than words, it is a state of mind
Who we are
We are one, and we rely on a specific approach and deeply rooted convictions in the way we work
Our approach
There are answers. One just needs to reach to them, to assemble them together and apply them to the situation at hand.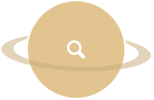 Identifying the true stakes
We multiply the listening points in order to be able to identify and understand the true stakes. Whatever the issue, one needs to go beyond the mirror to better understand it and put it in perspective, as well as anticipate the needs, the direct effects and the indirect ones.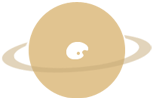 Simplicity & efficiency
We go beyond the trends and the partial advice, in order to focus solely on the reality of the customer, the associates and the company. We seek and design the most efficient answer or architecture by applying and complying with simple rules of diffusion, information, motivation and accountability.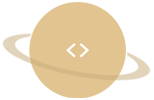 Accompanying and measuring
We think that creation is good, but not enough. There is a duty to learn, to share and to accompany the ones who carry the message, the objectives and the responsibility. There is only one reality: pragmatism in measuring every action, operation or program with relevant and calibrated indicators.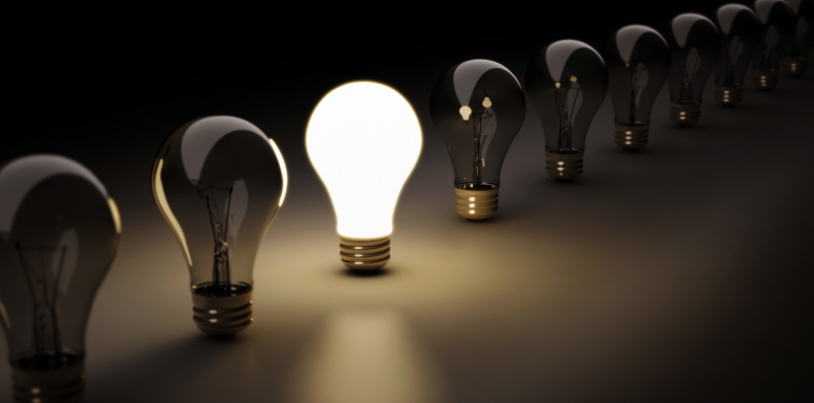 Our convictions
We do not sell what we make, but we make what sells.
We go back to basics so that we understand what our customers really want, and what prevents them from getting it
We think with a customer state of mind (and never forget that everyone is a customer)
We put the human being back to the centre of any reflexion and action
We go beyond the trends in order to focus on reality and operational efficiency
We go beyond any political or partisan considerations
Our promise
We will be your conductor to:
Read and understand your score (companies, federations, local authorities, organisers)
Choose and coordinate the best musicians
Play your piece
Give your piece a unique position and exposure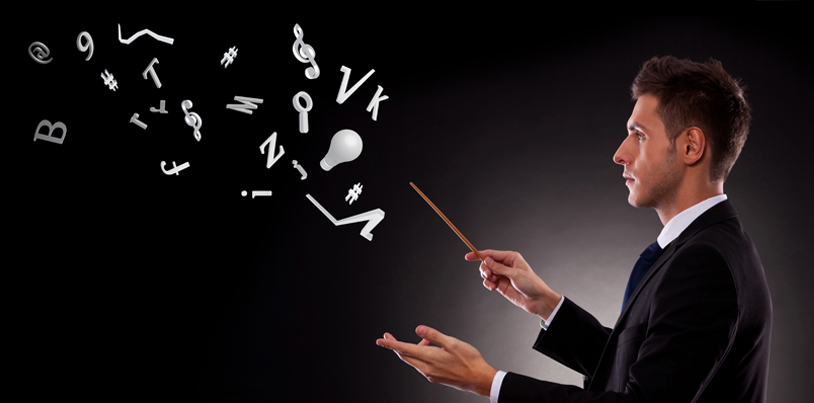 What we do
We have been focusing on the activities that are most profitable to our customers

Counsel
Answers are good; anticipation is better. Our one guiding principle: listening to you.

Business growth
Sales animation, network animation, conventions & kick-offs organisation.

Exhibitions and Events
They are the ultimate communication lever to create and develop proximity with the public.

Media relations
We are the primary contact to the main media (TV, radio, press, web)

Managing celebrities
We are the link between the brand and the celebrities.
Counsel
Answers are good,
anticipation is better
.
Our one guiding principle: listening to you (one technique: the 5 Ps).
One sole target: the consumer (be they associates, prospects, customers, journalists, shareholders
).
Any action or strategy is only relevant when it is explained, shared and broadcast. Making sure that there is a coherence in the expression and realization, in order to serve the brand's interests and ensure a sustainable growth for it while respecting its choices and its founding principles. Our scope ranges from company strategy for a general help with operational strategies (marketing, business, communication) to the design of specifications, of ways to coordinate several jobs with each other, or more simply of the campaigns and programs (TV, radio, network or sales animation)
Main tools and application supports:
– brand positioning
– business plan
– organisation (business, marketing)
– marketing structure (events)
– animation guides (quality, norms, sales actions
) – coaching & formation convention
– events partnerships (convention, conception, realisation, coaching and measurements)
Business growth
Whatever the need, whatever the subject, our action will focus on development in terms of quality and quantity (material or immaterial).
Sales animation, network animation, conventions & kick-offs organisation. Incentives, travels 
 are among the most efficient tools and actions to create links with the public.
Exhibitions and Events
The ultimate communication lever to create and develop proximity with the public.
For the announcers, this scope expresses itself by the creation of custom-made events or the association with existing events. For the organisers, it is the optimisation of their event's positioning, its partnership architecture, the hunt for partners and the media relations.
The experience we acquired in managing event brands, organising massive events and launching products, allows us to boast a real expertise in these matters.
Our recipe to ensure the success of this lever of communication, in the design as well as in the optimisation of offers and resources (visibility, related rights, public relations)
Media relations
We are the primary contact to the main media
(TV, radio, press, web).
This is how we know their plan and their editorial line as early as possible, as well as the interlocutors (journalists, scheduler, producers, and directors) so that we can offer:
1. To the supports: the person or the expert who will host, co-host or take part in their shows, articles or programs.
2. To the brands: advertisers, local authorities, events, artists) the organisation and strategy that are most suitable to the objectives at hands (grow awareness, accelerate growth, diversify the image, change a perception
).
3. To editors and producers: the support they need to launch their books or movies.
– Identifying the targets and building the media databases
– Choosing and creating relevant supports (press conference, press kit, press release
)
– Assistance with the product you chose (follow-up of each contact)
– Measuring the efficiency and the performance of your actions.
– Monthly recap (press review, dashboard
)
Managing celebrities
The privileged relation we have with our celebrities allowed us to build more than a portfolio: we built a family. This choice is mutual and relies on
trust and respect.
Accompanying and counselling our celebrities towards the supports, programs, campaigns and events that serve their image best. Giving the advertisers (convention, ad campaign
), event organisers (launching night, show
), and the media the celebrity who will fulfil the objectives best though their values, their image and / or their notoriety.
Associated services:
– Legal service for writing contracts and controlling their application
– Insurance service to provide a guarantee against all the "special risks".
Why choose us ?
We are experienced in leading companies, creating brands and managing brands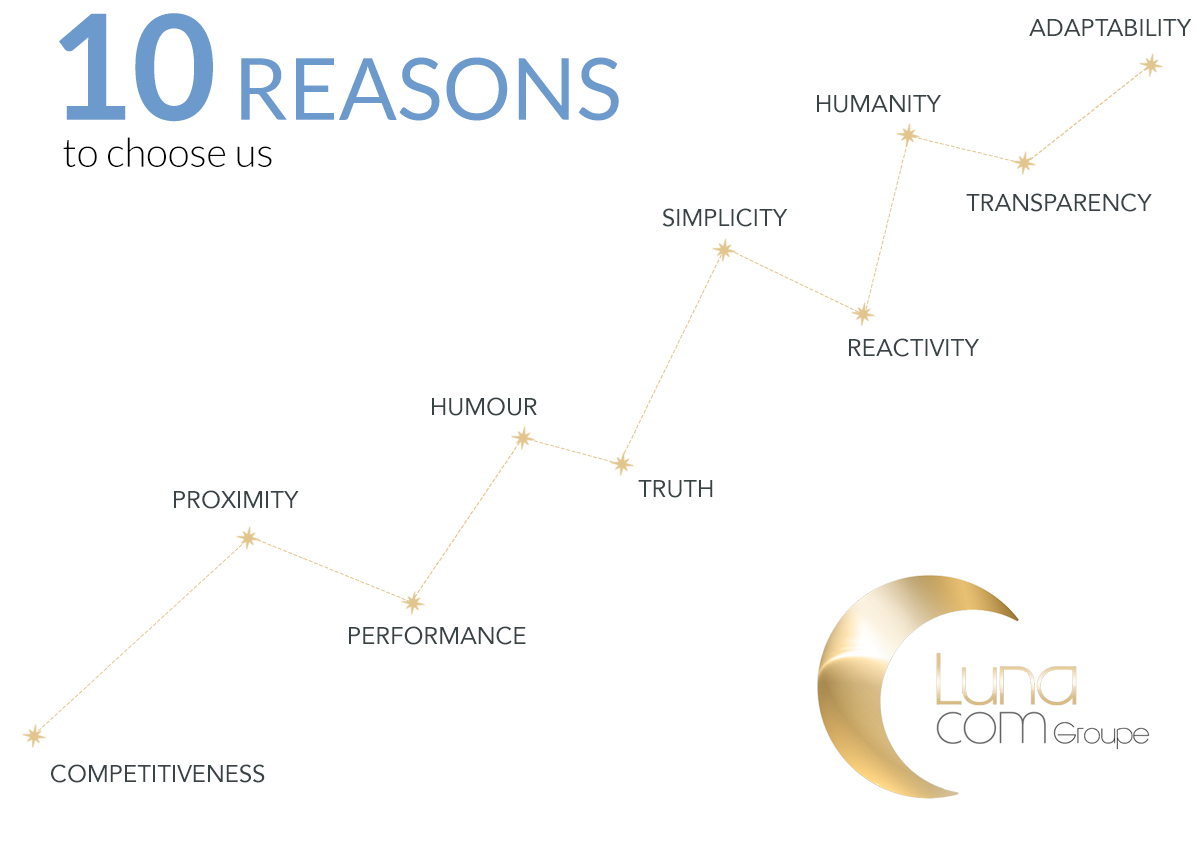 We know your jobs and the issues that go with them, because we've been there and done that.
We want to make your responsibilities easier and be at your side to manage your objectives and your missions.
We believe that it is necessary to go the customer's way, and to pave the road for the contributors.
We are convinced that the human dimension and emotion are the only real keys to performance.
We think that one needs to be true and transparent.
We chose to be adaptable and reactive by emphasising the quality of our partnerships.
We work only for the results and the performance of our customers.
Our model allows us to be the most competitive.
We are not the best, nor the biggest, but our customers say that we are not the worst either.
And to finish, we don't take ourselves too seriously and insist that one always needs to take a step back and have a good laugh from time to time.
Our references
Through realisations, references, companies and brands, here is a list of customers who trust us
Realisations
A scope of representative examples of the agency's realisations
Companies and Brands
Some of the companies, federations of brands we work with.
Celebrities
Here are a few examples of the 200 celebrities we work with who can support you in your campaigns and / or events (image), your conventions (hosting, testifying
)
Our family
Lunacom is a counselling and steering structure entirely devoted to your communication. We benefit from the expertise of the best specialists to answer your questions and resolve your issues.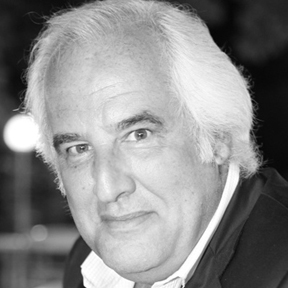 MARC
Producer
MARC GUERIN
You will be reassured by his quiet strength and amazed by his professional experience, which allows him to decipher, simplify and orchestrate the solution or the needed architecture for you to reach your goals. Experienced with networks (Ford, Point.P, Foncia, Fichet Bauche …), brands (Tour de France, Dakar, Alstom Open de France, R.I.D.E, Enduro du Touquet 
) and industries (automotive, hostel, building and public works, distribution 
), he is the one who will adapt in order to understand your specific goals and issues. His credo : The human being & economic performance.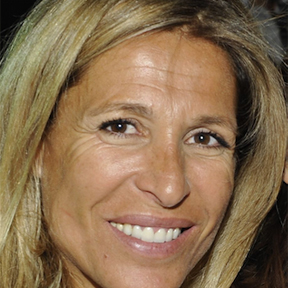 MARIE
Director
MARIE
She's passionate and always on the move. No one can "sniff out and detect" talents just like her. Thanks to her enthusiasm, her energy and her sense of communication, your products, events and projects will be dynamic, better known and successful!
She also knows how to sublime personalities and make them shine. She builds bridges between companies, media and celebrities. From Adriana Karembeu to the French Red Cross, from GĂ©rald Dahan to Altran, from Victoria Silvstedt to Eurosport
 but also from Laurence Jenkell to the G20.
Her credo : Nothing is impossible, you just need to want it.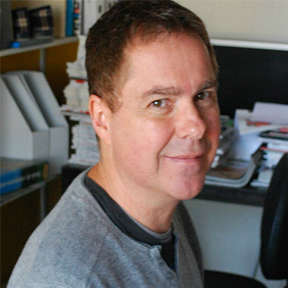 JEAN-MICHEL
Artistic director
JEAN-MICHEL
After his studies at the Ecole supérieure d'arts appliqués Duperré, he naturally made a move towards the advertising world and deepened his knowledge near the creative directors of the best agencies.
From Renault to Feu Vert, from Carrefour to Point.P, from DĂ©cathlon to Rossignol, from Yoplait to Toupargel, from Campanile to Logis de France
 He was able to learn and work on the biggest budgets in B2B and B2C.
Today, his role as a creative director means that he will accompany you in elaborating the expression and respect of your brand. From brand content to advertising campaigns, he will insufflate meaning and help you write your own saga.
His credo : Build a real promise and stay true.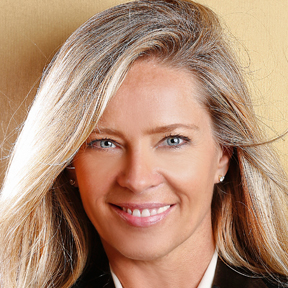 INGRID
Light and decoration
INGRID
After a stellar international modelling career, she became an interior architect and has since been providing us with her experience in shows and events.
Her experiences range from the opening ceremony of a hotel to the launch of a product or the organisation and planning of a tour

Her credo : Style and content go together; what's beautiful does not have to be expensive.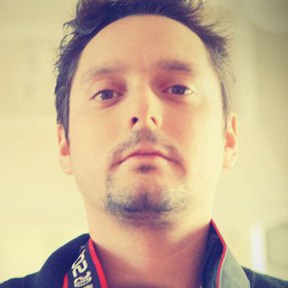 SEBASTIEN
Composer
SEBASTIEN
Less precocious than Mozart, he was still recognised by his peers and received numerous prices, including the Rome Price. He puts his talent to the service of advertisers, or for the cinema or TV industries.
From Renault sport to TF1, from EuropaCorp to Coca Cola, from M6 to Louis Vuitton, from Canal + to Sanofi 
 he knows how to write the score that magnifies and highlights the product, the piece or the brand in a unique way (SEO, SEA, growth hacking).
His credo : Emotion through music to serve the image.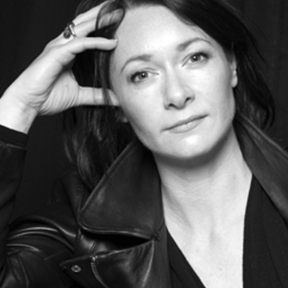 ANNE-SOPHIE
Casting
ANNE-SOPHIE
Véritable caméléon de la communication et du marketing, sa double expertise agence et annonceur, lui permet de savoir appréhender rapidement les enjeux marques, marchés et projets !
Depuis plus de 15 ans, elle accompagne des institutions et des marques dans les secteurs de la BeautĂ©Ì, du High Tech, des mĂ©dias ou de la Grande Distribution.
Son crĂ©do : CrĂ©er une relation de proximitĂ©Ì client durable et gĂ©nĂ©ratrice de valeur